Fab Food Month Week 4: Healthy ready-made meals
Fresh is best, but there are some foods worth having on stand by. Even if you are a super-organised person, there are times you need to rely on quick, go-to options to pull together dinner. For those occasions, LGF has done the groundwork and found a list of the best supermarket foods to have at home so you can make meals on the run and avoid the calorific take-away option.
Frozen Fish
The benefits of eating fish are well known, but it's not always easy to find it fresh. There are an increasing number of frozen fish varieties that are nutritious and delicious. Examples: Salmon fillets, frozen prawns, Basa fillets. Check labels and try to choose varieties that contain <10g fat per 100g.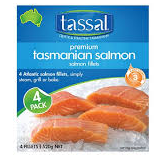 Rice & Grains
Coles 7 Ancient Grains Microwave pouches are a delicious blend of brown rice, green lentils, millet, quinoa, sorghum, amaranth and chia seed. A great source of protein and high in fibre. Delicious on its own or a wholesome accompaniment to any meal. Other varieties include Brown Rice & Chia Seed, Quinoa with Tomato & Basil or Thyme & Lemon.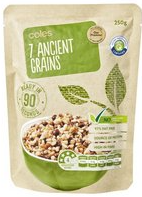 Pre-packaged Salad
Ready to eat salad mixes are a great way to add colour and nutrients to any quick & easy meal. There are now numerous varieties available, including mixed lettuce, beetroot slaw, kale leaves, shredded lettuce, and supreme coleslaw (minus the dressing!).

Frozen Vegetables
Frozen veggies are a great substitute when the vegetable crisper is empty – as long as they're not overcooked. Stir-fry or steam to retain the most nutrients. They are also a healthier option than tinned vegetables, as they don't contain added salt.