Exercise Physiology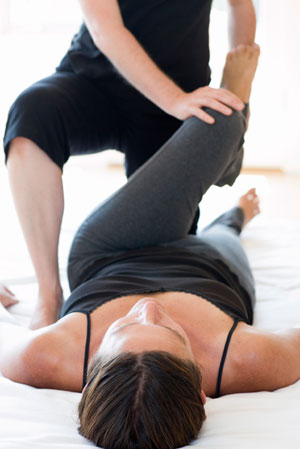 Exercise Physiologists (EPs) are university trained. At Let's Get Fit our EP's are accredited with Exercise and Sports Science Australia (ESSA). This accreditation acknowledges their experience and skill in clinical exercise delivery.
An exercise physiology consultation will/may include behavioural coaching, health education, exercise counselling and physical rehabilitation.
During your consultation, a range of assessments will be conducted to ensure the exercise prescription is safe, effective and likely to be maintained in the long-term.
Our EP's can assist you with a home-based exercise program or provide ongoing support at LGF through individual or group exercise sessions.
EPs work with a range of health conditions, including people with:
– Cardiovascular disease
– Diabetes
– Osteoporosis
– Depression
– Cancer
– Arthritis
– COPD
– Chronic Pain
Medicare Eligibility: Accredited Exercise Physiologists (AEP's) are eligible to provide services under the CDM. Medicare items program. Rebates are also provided by private health insurers.
Group Training Sessions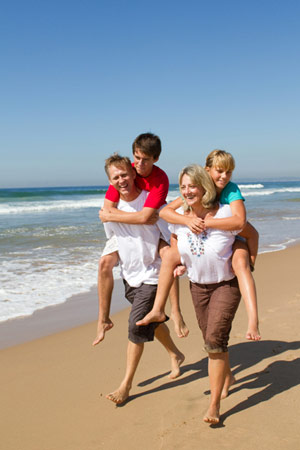 The GTS is a unique service to LGF. Participants are provided with individual exercise prescription on a group environment.
Click here to view the current timetable.
View and download our GTS brochure here.
Getting started
An initial consultation will ensure that your exercise program is prescribed in accordance with your goals and current physical status. The assessment includes discussion of existing health and/or musculoskeletal conditions, management and goals; relevant health and functional assessments; and an introduction to the GTS format. All of this ensures the exercises you do in the group are specific to you and at the right intensity.
How it works
A qualified leader delivers your individualised program for the duration of the session, providing instruction and supervision. The GTS is held several times during the week, allowing you flexibility with your training. No need to book, simply choose the session(s) that suits your schedule. You may arrive anytime during a scheduled GTS, however to maximise the benefits of your training it is recommended that your arrive at least 45 minutes before the GTS finishes.
When you arrive
– Put your name on the sign-in board and the time that you arrive.
– Choose a cardiovascular machine (e.g. bike, treadmill) and commence your warm up in the cardio room.
– A trainer will greet you and give you your individual GTS sheet – keep this sheet with you.
– Towels are provided and located under the sign-in board; water bubbler is in the cardio room.
During the GTS
– Hand your sheet to the trainer when you have finished each
set of exercises. This allows the trainer to prescribe your next
exercise(s) in a timely and efficient manner.
– During the GTS, do not design your own exercise program.
At the end
– The trainer will complete your session with a shoulder massage.
– Hand your sheet to the trainer to be filed.
– Used towels go in the large white bin.
– The trainer will sign you in using your key tag.
GTS is a great way to experience Personal Training without the excessive cost or long term commitments. There are a number of package options available. Click here to contact us.
Personal Wellbeing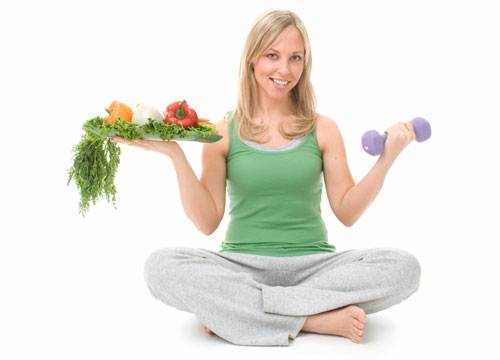 Lifestyle coaching can help you take a proactive approach to your health and wellbeing. Regular coaching can provide the tools, support and accountability many need to bring about significant change in their lives.
Vicky, our dynamic and caring lifestyle coach will assist you in clarifying your vision, overcoming obstacles and tailoring a strategy to get you there.
Each appointment is consultation based and provides an opportunity to:
1. Reflect on objectives agreed upon from the previous appointment.
2. Ascertain if 'speed bumps' and/or 'roadblocks' occurred and discuss
strategies to manage these in the future.
3. Discuss and agree upon future objectives and realistic changes to work
towards.
4. Create strategies around anticipated 'speed bumps'.
Personal Training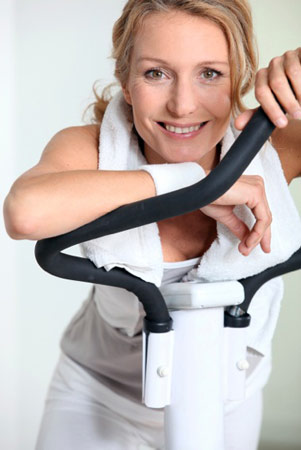 Our qualified staff are all professionals. They use encouragement, not harassment, to help you get great results.
An initial consultation will establish your fitness needs and goals. This will allow each exercise session to be specifically designed to progress your fitness – incorporating the appropriate amount of cardiovascular, resistance and flexibility work. We want to ensure you have fun getting and being fit.
During every exercise session your trainer will monitor your technique, providing feedback and motivation. Each session is recorded in detail to ensure that there is variety and progression with your exercise. Your trainer is also there to help you plan your weekly exercise regime and offer accountability.
At the end of each session your trainer will ensure you leave feeling good with a stretch and shoulder massage.

Info & Timetables
CLICK HERE TO VIEW/DOWNLOAD GROUP TRAINING TIMETABLE
CLICK HERE TO VIEW/DOWNLOAD PRE-EXERCISE QUESTIONNAIRE